Welcome!
DBSA-Boston (formerly known as MDDA-Boston) is a resource for people with affective disorders, and their families and friends. Affective disorders such as bipolar disorder (manic-depressive illness) and clinical depression affect millions of people every year. Coping with these disorders is difficult enough, but coping alone can be even tougher.
DBSA-Boston (Depression Bipolar Support Alliance of Boston) is a non-profit, self-help organization run by and for people with affective disorders such as depression and bipolar disorder, and for family and friends of those with affective disorders. DBSA members come together to share support and information with others in similar situations.
DBSA-Boston at Belmont meets every Wednesday from 7:00 to 9:00pm at McLean Hospital, 115 Mill St, Belmont, Massachusetts in the McLean Hospital cafeteria.
For more info about groups click here. For directions to McLean Hospital click here.
Drop-in groups-There are drop-in groups on Monday, Thursday, Friday, and Saturday from 1:30pm to 3:30pm in room 132 in the McLean Hospital cafeteria. (picture on right hand side)
DBSA-Boston at MGH/Downtown: Group meets Thursdays 7:00 to 9:00 p.m. at Mass General Hospital in Boston. Family & friends are welcome to attend. The MGH groups meet at the Yawkey Center for Outpatient Care on the fourth floor, Suite 4A, in the Schiff Conference Room. For directions click here.
| | |
| --- | --- |
| | BULLETIN BOARD |
Polars' Express Quarterly Newsletter    National DBSA Alliance    Donation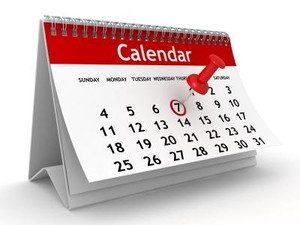 Events for this month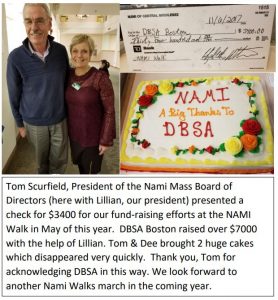 Oct 8, 2017: "The scoop on facilitator training" Chuck Weinstein
The instructor for the workshop is Chuck Weinstein, LMHC, CPRP, CPS, the Director of Facilitator Training for DBSA-Boston. Chuck was previously a DBSA-Boston President. He has over twenty years of group facilitation experience. Chuck introduced the DBSA-Boston facilitator-training program in 1997.
Chuck's talk gives insights into the history and origins of the training program. He also talks about why facilitators are so important to DBSA Boston. Click on the arrow below and hear the talk with Powepoint Slides. Enjoy. ___________________________________________
We have captured the audio portion of 15 speakers that go back to April 2016. Please enjoy these speakers again.
Click on the blue button to listen to the other speakers.

Click on the blue button to listen to the Oral History.
DBSA Boston Highlights


NAMI Walk May 13, 2017 DBSA Boston had a great day at the NAMI Walk. The walk captain was Lillian. A lot of money was raised for NAMI. Thanks to all the walkers.
Click on this link for more pictures.

DBSA Dog Policy

If you bring your dog to DBSA please read this message. This policy will now be enforced. To view the policy click the blue button.



DBSA Dog Policy


Please visit our

30th Anniversary

page. We had a great time on October 21, 2015. It celebrated 30 years of service from 1985-2015. The party was a tremendous success thanks to the 30th Anniversary Committee and the many helpers. Click on the following link. to rejoin the party.

We are pleased to announce the DBSA Boston bookstore. If you purchase a book ,a portion of the proceeds will be donated to DBSA.
Click on this link for the book store


Moving to a different state? Traveling the country? This DBSA locator will help you find any of 300 DBSA chapters.
Click on the map for more info.

Please visit our new MULTI-MEDIA page. It includes DBSA Videos. The Mental Health Channel videos are also included.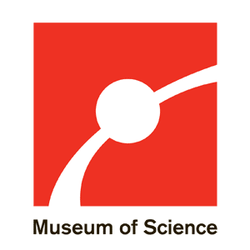 The Museum of Science Presents


Many Faces of Our Mental Health
May 27-December 31, 2017
Visit their website for more info.

DBSA Boston is proud to be listed as a resource on the Museum's brochure. Please try to attend this great exhibit.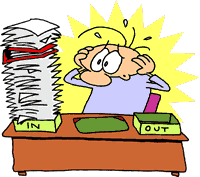 Work and Coping Group
There will be a group every 2nd & 4th Wednesday of the Month Having a job while coping with its everyday stresses can be challenging and at times seem impossible. Sometimes you may feel defeated after a long shift or even a hour after you clocked in. You are not alone. The Work and Coping Group provides meaningful and supportive discussions with working peers (volunteer, per-diem, part-time, and full-time) who have mental illness. The purpose of the group is to support and learn from others through their personal experiences in coping with everyday work stresses and situations that may exacerbate mental illness. Topics include but not limited to work-life balance, anxiety in high-pressured situations, and self-worth in the workplace. While work is the primary topic of discussion, the group is not a recruiting, job-hunting, or resume-review session. The group occurs every 3rd Wednesday of the month. We hope you can join us!
Open Exchange
Will be offered every Wednesday, beginning in December 2016 Group provides an ideal opportunity for people with mood disorders to meet and talk with people from our Friends and Families group. By sharing our different perspective and life issues, we foster awareness and empathy, and help each other understand how we cope with our respective experience. It can be very helpful for friends and family members to hear stories from unrelated people who live with depression, bipolar disorder and other mental illnesses. People with mental illness may benefit from the objectivity of friends and family who are not engaged in their daily lives.
Please note that although Open Exchange is a good group for exchanging feedback and support between family, friends and people with a mood disorder, it not a family therapy group, and family members are discouraged from attending the group at the same time.
The Mill St. Open Mic Session
Every 5th Wednesday of the Month


To be held on:
Nov 29 2017
Jan 31 2018
May 30 2018
Aug 29 2018
Oct 31 2018

Hosted by Christian Tiongson
6:30 p.m.-8:00 p.m. Attention all musicians and poets! Here is your chance to share your music and writing with the DBSA-Boston community at the new Mill Street Open Mic Session! The purpose of the open mic session is to appreciate and showcase creative individuals in our community. Each performer will have a 10-minute time slot for two songs or poetry pieces that are family friendly (i.e. no swears, drug/sexual content). All music and poetry must be live; no karaoke tracks, loud amplifiers, or drum-kits allowed. If you are interested in performing, sign-up sheets will be found at the Welcome Table. For any questions, please see Christian or email him at christian@dbsaboston.org.Come by to play your favorite tune, recite your poetry, or cheer on your peers! See you there!
___________________________________________________________
Fall Calendar:
Sept. 13:
"Strength Spotting is a Happiness Booster!" Pam Garramone
See speakers.

To best prepare for Pam's talk, take the free VIA Strengths Survey and bring the results with you to the meeting. (If you don't have a printer, you can just copy out the final list.)

Go to: the online survey

Oct. 11:
"The Healing Power of Yoga," Janna Westmoreland
See speakers.
August 30:
Mill Street Open Mic
See activities.
Nov. 8:
"The Scoop on Facilitator Training," Chuck Weinstein, LMHC, CPS
See speakers.
189,277 total views, 147 views today