If any members have pictures of the NAMI Walk please send them to Barry at bpark654321@gmail.com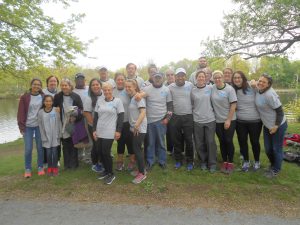 This is the first picture we took. Not everyone was there yet. It came out great.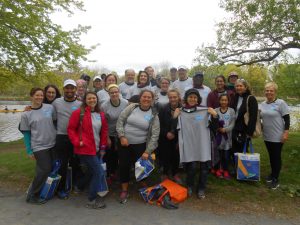 The is the second picture that was taken. There are many more members joining in.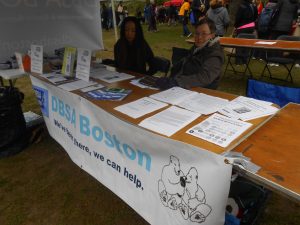 Here is our table. It is staffed by our Treasurer Susan Reynolds and volunteer Sarah Park. Many people dropped by to pick up information and talk about DBSA.
Here is our new banner brought to you by Steve Lappen and Judith Coogan of the Marketing Outreach committee. Lillian is in front. She is the NAMI Walk captain.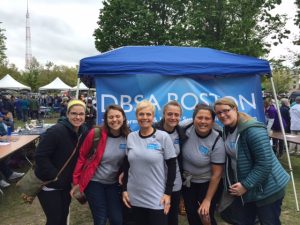 Here is Lillian and the gang. It was a wee bit chilly but they did not feel it at all.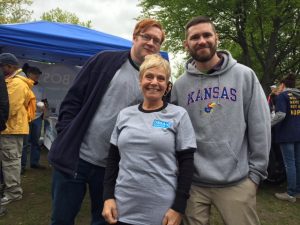 Again Lillian, Ben and his brother Alex. What a happy group.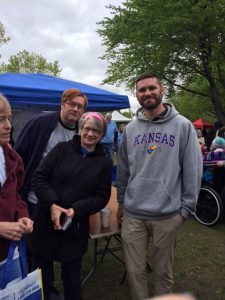 A picture of Mom Julie with Ben and Alex. There were many smiling faces at the walk.
Some selfies by Mr Christian.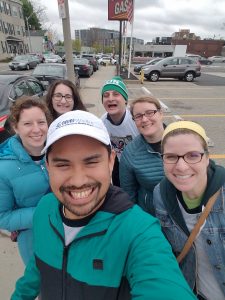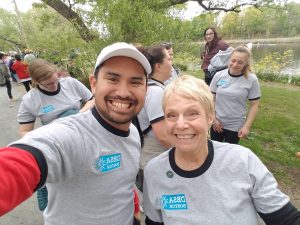 1,465 total views, 2 views today